EPA LIST N REGISTERED DISINFECTANT
Destroys Stains, Odors, Toxins, Bacteria & Viruses—Including COVID-19
Stain-Remover, Deodorizer, Brightener & Softener
No need to use other products!
COVID-19 has changed how we look at everything—even our laundry. Ultimate Laundry uses a groundbreaking, nontoxic, high-efficiency disinfectant, originally developed for professional decontamination. Now available for commercial use for those who desire cleanliness on a molecular level.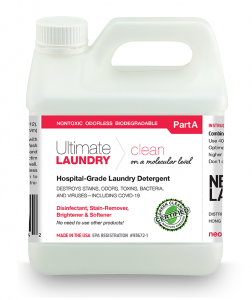 Safe For All Fabrics
Odorless
No Scale Buildup
Brightens Colors + Whites
No Pre-Wash Necessary
Optimal Temperature Range 30–40°C
NEOSAN LABS IS A TWO PART SYSTEM
Combine Parts A & B in equal parts. Use 40ml (20ml each) for loads 7–10kg. Optimal temperature 30–40°C; higher temperatures can be used.
EPA REG. NO. 93672-1 (PART A), 93672-2 (PART B)
---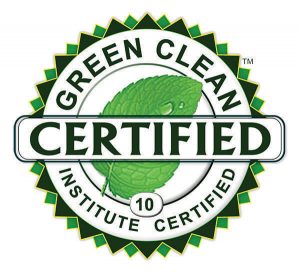 100% NONHARMFUL FOR HUMANS, ANIMALS & PLANTS
Noncarcinogenic
Noncorrosive
No Formalin or Chlorine
No Carbolic Acid or Heavy Metals.
Biodegradable
Container Recyclable As #2 Plastic
CONTACT US FOR MORE INFORMATION