$81.00
HOSPITAL-GRADE DISINFECTANT + WIPES
Antibacterial, Virucide, Fungicide,
Yeasticide, Mildewstat, Algaecide
BOX OF 6—$81
160 Wipes Per Canister
Description
Convenient, Easy-To-Use + Effective Against COVID-19
Our professional-grade disinfectant is now available in a consumer-friendly wipe kit.
Destroy bacteria, viruses, toxins, pathogens, and odors with an effortless swipe.
EPA LIST N DISINFECTANT
Proven efficacy against emerging viral pathogens and human coronavirus,
including COVID-19. For use in homes, hospitals, and commercial facilities.
• Highest Kill Rate In The Industry: 99.99999%
• Destroy Bacteria, Viruses & Pathogens
• Neutralize Toxic Chemicals & Odors On A Molecular Level
• Create A Fungistatic Barrier For Over 21 Days
• Safe On All Industrial Surfaces, Electronics + Smartphones
EFFECTIVE AGAINST: Staphylococcus aureus, MRSA, Staphylococcus epidermidis, Salmonella enterica, Pseudomonas aeruginosa, Klebsiella pneumoniae, Proteus mirabilis, Vancomycin-resistant, Enterococcus faecalis, Enterobacter aerogenes, Escherichia coli (0157:H7), ESBL, Listeria monocytogenes, Clostridium difficile, Bacillus subtillis, Bacillus anthracis, Yesina Pestis, Influenza Type A & B + (H1N1), Norovirus & COVID-19
Ideal for disinfecting high traffic surfaces in Schools & Restaurants.
---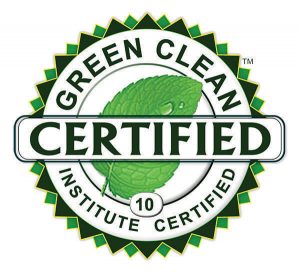 100% NONHARMFUL FOR HUMANS, ANIMALS & PLANTS
• Noncarcinogenic
• Noncorrosive
• No Formalin or Chlorine
• No Carbolic Acid or Heavy Metals.
• Biodegradable
• Container Recyclable As #2 Plastic
Additional information
Weight
20 lbs
Dimensions
12 × 12 × 17 in
Registration

EPA Registration #93672

Direction For Use

Remove lid and PART B container. Open PART B container and pour the liquid in the container with PART A and wipes. Close wipe canister with lid. Allow solutions to combine for two minutes before using. To disinfect surfaces, apply the mixture and allow to remain wet with product for 10 minutes. No scrubbing necessary. The product will not leave grit.

Germs, Viruses & Bacteria

Kills 99.99999% of biological agents on contact.

Fungus, Mold & Mildew

Kills mold, fungus, mildew, and spores on contact.
Neutralizes spores and toxins.

Algae

General algaecide and algaestat.

Odor

Neutralizes odors on a molecular level without encapsulating chemicals or fragrances.

Safety

Complete microbiological sterilization, without harming humans, animals, or plants. This product is noncorrosive, noncarcinogenic, and does not produce toxic fumes or residue. It is fragrance free, biodegradable, nonflammable, and certified by the Green Clean Institute.

Size

6 Canisters, 160 Wipes Each