Our licensing program offers the opportunity to manufacture and sell our advanced chemical technology under your brand. Diversify your product line, reduce risk with a proven formula, jump-start growth, and access years of experience and know-how.
We offer training and ongoing support for your sales team to facilitate the integration into your product mix. Licensees benefit from access to technology and laboratory analysis, manuals, SDS, and technical assistance for packaging and manufacturing.
Advanced chemical technology
EPA registered for disinfection qualities
Commitment to safety and performance
Worldwide technical support
Competitive analysis
Assistance with certifications and registrations
SDS authoring
Regulatory compliance expertise
Break into new markets without the R&D.
NeoSan Labs offers environmentally responsible and sustainable cleaning, disinfection, and decontamination solutions. Our formulation is the world's most advanced, fullspectrum antibacterial, algaecide, mildewstat, decontaminant, deodorizer, fungicide, virucide, disinfectant, and cleaner. Its efficacy exceeds the most rigorous global standards for cleaning, disinfection, and decontamination. An all-in-one solution, it vastly improves the efficiency of disinfection and decontamination processes at a fraction of the costs of other treatments.
Destroy bacteria and viruses, neutralize toxic chemicals, and eradicate odors and allergens on a molecular level.
Within just minutes, bacteria, viruses, and chemical toxins are broken into nontoxic, biodegradable components—neutralizing odors, allergens, and even harmful residues left by other cleaners, sanitizers, and disinfectants. Our products are effective on porous and nonporous surfaces and safe for all materials, including screens and electronic devices. Afterwards, a fungistatic barrier protects from recolonization of spores, bacteria, and viruses.
EPA-registered for eliminating biological hazards.
Best-in-class disinfection on bacteria and viruses. After the treatment, a fungistatic barrier prevents recolonization of of bacteria, mold, and viruses.
Effective Against
Staphylococcus aureus, Staphylococcus epidermidis, Listeria monocytogenes, Influenza Type A (H1N1) & B, Pseudomonas aeruginosa, Klebsiella pneumoniae, Enterobacter aerogenes, Escherichia coli (0157:H7), Clostridium difficile, Salmonella enterica, Proteus mirabilis, Bacillus subtillis, Bacillus anthracis, Yesina Pestis Norovirus, MRSA, ESBL, Vancomycin-resistant Enterococcus faecalis, and COVID-19.
Powerful chemical decontamination.
Effectively neutralizes formaldehyde, odors, allergens, and irritants that can cause asthma attacks and allergic reactions by braking them down into nontoxic, biodegradable components.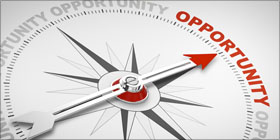 MARKET OPPORTUNITIES
DETOXIFICATION
Allergen Treatments
Formaldehyde Decontamination
Infectious Disease Control
DISINFECTION
Whole Room Disinfection
Trough, Truck & Trailer Cleaner
Fungus Control
DECONTAMINATION
Industrial Chemical Spills
Meth Lab Cleanup
Bio-Hazard Decontamination
First Responder Equipment
Crime Scene Cleanup
RESTORATION
Water Treatment
Mold Remediation
Fire/Water Restoration
Algae Control
Odor Control
Street Cleaning
Sewer Treatments
Preconstruction Treatments
CLEANING
Janitorial
Carpet, Upholstery & Textiles
Concrete & Driveways
Ponds, Pools & Fountains