Our nontoxic formulation has an unmatched level of effectiveness, destroying bacteria, viruses, and pathogens—including COVID-19.
Standards for cleaning and disinfecting school environments have never been higher. We are helping schools across the country navigate the complexities and challenges of protecting students, teachers, and staff—safely reducing cross-contamination risks.
---
SAFEST,  MOST EFFECTIVE DISINFECTANT ON THE MARKET
Developed in the U.S. by government scientists and proven effective in the field, our multi-purpose, hospital-grade formulation has an unmatched level of effectiveness. Within just minutes it destroys up to 99.99999% of bacteria, viruses, and pathogens—including COVID-19.
EPA List N Registered
All-In-One Cleaner, Deodorizer & Disinfectant
Prevents The Spread Of Infectious Diseases
Highest Kill Rate In The Industry
Eradicates Germs, Bacteria & Viruses—Including COVID-19
Creates A Fungistatic Barrier For Up To 21 Days
Neutralizes Chemical Toxins
Added Benefits:
Our disinfectants not only kill biological agents, they also neutralize airborne toxins, volatile organic compounds (VOCs), formaldehyde, allergens, toxic chemicals, and destroy odors on the molecular level. On treated surfaces, a fungistatic barrier prevents colonization or regrowth of spores, bacteria, and viruses for over 21 days. Where disinfectants like bleach can be highly corrosive, release toxic gases, fade colors, and cause long-term damage to the environment, and alcohol-based products can be flammable, our product is safe for all surfaces, noncorrosive, nontoxic, and biodegradable.
Proven Efficacy Against:
Staphylococcus aureus, Staphylococcus epidermidis, Listeria monocytogenes, Influenza Type A (H1N1) & B, Pseudomonas aeruginosa, Klebsiella pneumoniae, Enterobacter aerogenes, Escherichia coli (0157:H7), Clostridium difficile, Salmonella enterica, Proteus mirabilis, Bacillus subtillis, Bacillus anthracis, Yesina Pestis Norovirus, MRSA, ESBL, Vancomycin-resistant Enterococcus faecalis, and COVID-19.
---
VERSATILE AND EASY TO USE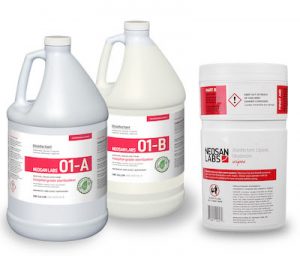 Use as liquid for mopping, spraying, fogging, or with wipes
Effective on porous and nonporous surfaces
Safe on all common materials
One Product For All Your Needs:
Disinfect and decontaminate common areas, hallways, classrooms, bathrooms, locker rooms, athletic facilities, conference rooms, and offices, school bus interiors, and frequently touched surfaces, including tables, doorknobs, light switches, countertops, handles, desks, phones, keyboards, elevator switches and buttons, touch screens, printers, copiers, grab bars, and handrails, equipment in laboratories, gymnasiums, music and art rooms.
---
"With over 500 products on the EPA List-N that kill Coronavirus, developing a strategy can be challenging. We have peace of mind knowing the NeoSan Lab products are derived from research and development at U.S. government laboratories, and have been proven effective in the field."
—Ricardo Mireles, Executive Director of Academia Avance, Charter Middle & High School, Pasadena, CA
---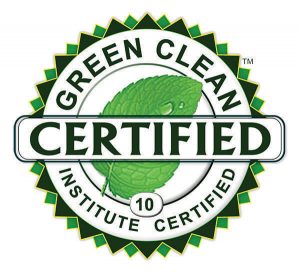 100% NONHARMFUL FOR HUMANS, ANIMALS & PLANTS
Nontoxic. Noncorrosive. Biodegradable.
Hydrogen Peroxide-Based Formulation
Dye & Fragrance Free
Formalin, Chlorine, Carbolic Acid & Heavy Metal Free
Eliminates Irritants That Can Cause Asthma And Chemical Sensitivity
---
FOR MORE INFORMATION CONTACT: