Safer, Faster Turnovers Between Cycles Of Use
In high-pathogen environments such as hospitals, long-term care facilities, educational settings, hospitality or athletic facilities, concerns for cross-contamination have never been higher. NeoSan Systems™ combines innovative laboratory science with smart engineering to set a new standard.
We engineer and install systems that deliver a nontoxic, broad-spectrum, EPA List N disinfectant with automated convenience. Where UV systems miss shadowed areas behind furniture and equipment, our ultra-fine fogging system permeates everywhere. Total Reset Technology™ distributes a precise amount of turbulent aerosol containing micro droplets of concentrated disinfectant. After only five minutes the micro mist is removed and replaced with fresh air, achieving a higher level of efficacy than any other product on the market. Afterwards, staff can safely enter to complete standard room preparation protocols.
IDEAL FOR: Hospital Rooms, Nursing Homes, Long-Term Care Facilities, Schools, Child Care Facilities, Gyms, Athletic Facilities, Hotels, Restaurants, Meeting & Conference Facilities, Showers, Restrooms
---
Automated Delivery System + Mobile App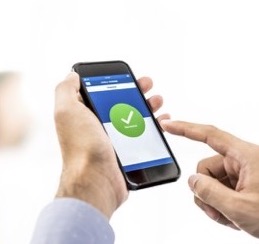 Our built-in decontamination and disinfection delivery systems use breakthrough, patent-pending technology to evenly distribute a nontoxic, 7-log kill disinfecting micro-fog throughout a room. Schedule and track treatment cycles via a secure mobile app.
The technology achieves 100% coverage, even in spaces beyond the reach of sprays, wipes, or UV light. Available for new construction and as retrofit for existing commercial buildings. A nationwide network of installers is available. NeoSan Systems™ provides cost effective installation and maintenance with a near-term return on investment.
---
The Safest, Most Effective Disinfectant On The Market
Developed in the U.S. by government scientists and proven effective in the field, our multi-purpose, hospital-grade disinfectant has an unmatched level of effectiveness. Within just minutes it destroys 99.99999% of bacteria, viruses, and pathogens—including COVID-19.
Besides destroying biological agents, NeoSan Labs 01 also neutralizes airborne toxins, volatile organic compounds (VOCs), formaldehyde, allergens, toxic chemicals, and destroys odors on the molecular level, so they won't reoccur. This treatment effectively eliminates bed bugs and their eggs. When allowed to air dry, this formulation creates a fungistatic barrier, preventing colonization or regrowth of spores, bacteria, and viruses for up to 21 days.
Where disinfectants like bleach can be highly corrosive, release toxic gases, fade colors, and cause long-term damage to the environment, and alcohol-based products can be flammable, our formulation is safe for all materials, noncorrosive, nontoxic, and biodegradable.
EPA List N Registered
Prevents The Spread Of Infectious Diseases
Highest Kill Rate In The Industry
Eradicates Germs, Bacteria & Viruses—Including COVID-19
Creates A Lasting Fungistatic Barrier
Neutralizes Toxic Chemicals
Proven Efficacy Against:
Staphylococcus aureus, Staphylococcus epidermidis, Listeria monocytogenes, Influenza Type A (H1N1) & B, Pseudomonas aeruginosa, Klebsiella pneumoniae, Enterobacter aerogenes, Escherichia coli (0157:H7), Clostridium difficile, Salmonella enterica, Proteus mirabilis, Bacillus subtillis, Bacillus anthracis, Yesina Pestis Norovirus, MRSA, ESBL, Vancomycin-resistant Enterococcus faecalis, and COVID-19.
---
Nontoxic. Noncorrosive. Biodegradable.
Hydrogen Peroxide-Based Formulation
Dye & Fragrance Free
Formalin, Chlorine, Carbolic Acid & Heavy Metal Free
Eliminates Irritants That Can Cause Asthma And Chemical Sensitivity
---
FOR MORE INFORMATION CONTACT